1934: Elm Street Club: The first owners were the Pelcs, of Hatfield. Mr. Joseph and Victoria Pelc made the Elm Street Club the center of entertainment. They had polish bands on Saturdays and Jukebox on the weekdays. The club was one of only two clubs that had a liquor license in the area. The club was the place to be after a long day or work so people could relax and wind down.
Where the bar and booths are now used to be a wide open ballroom for dancing. The Elm Street Club was known all around for a place to go dancing!
1935: The Elm Club, Inc was formed. The members of the corporation were Joseph Pelc, John Pelc Jr., Alexander Staszko, Lawrence A. Deinlein, Peter W. Kubosiak, George W. Stenglein, and Patrick J. Fitzgerald.
---
1937: The Elm Street Club began to serve food, so they changed the name to Pelc's Café.
You will see the first menu here. Check out the prices of food, yes, it is in cents!
19??: When the Pelc's were ready to retire, they gave the business to their daughter Mrs. Stazko.
1939 Pelc's Cafe Menu, and yes, that is in cents.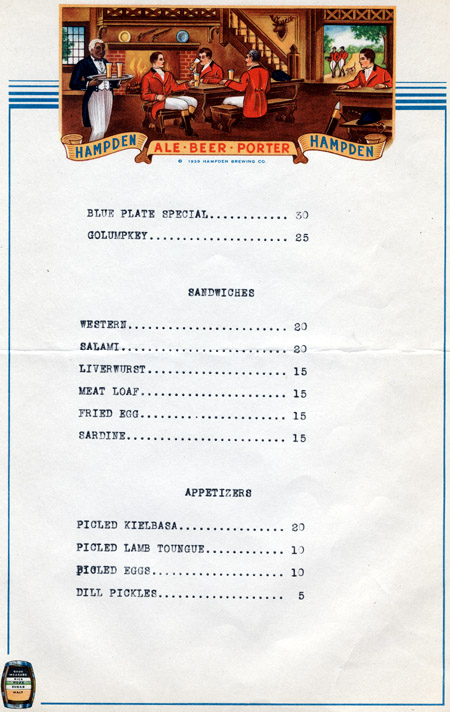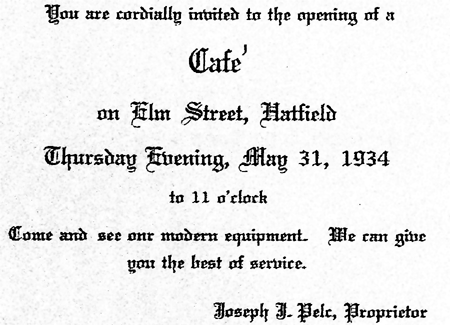 Pelc's Cafe in 1935
Pelcs Cafe Original Floor Plan